We're all busy checking our lists during the holiday season to ensure everything turns out perfectly. Here are some easy self-care tips to help you reduce your reduce stress during the busy holidays.
TAKE FIVE MINUTES TO MEDITATE.
Meditating doesn't have to be a long, drawn-out thing. Just take five minutes. Here are some things you can try in just five minutes. All of these are excellent ways to add meditation to your self-care routine. 
Listen to soothing music.

Chant a mantra followed by a few cleansing breaths.

Journal your feelings 

Listen to a guided meditation.

Breathe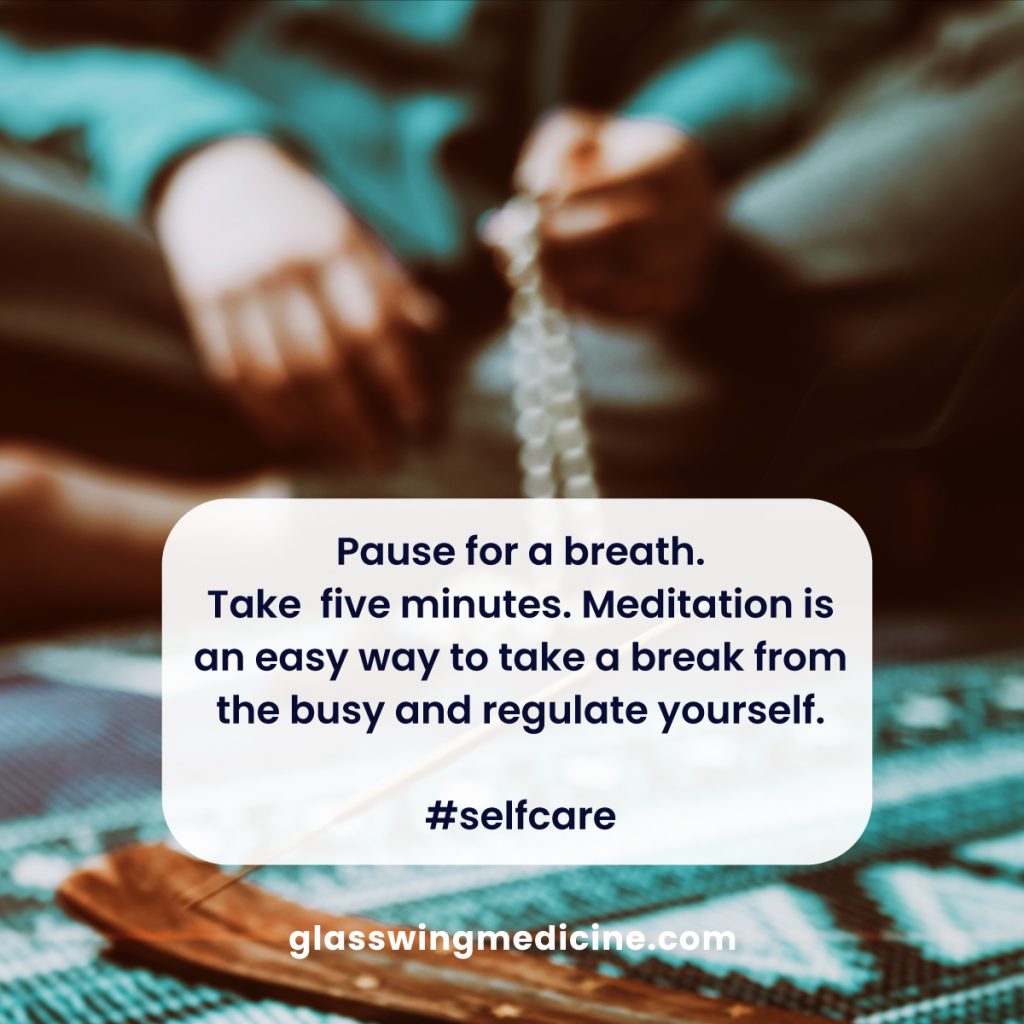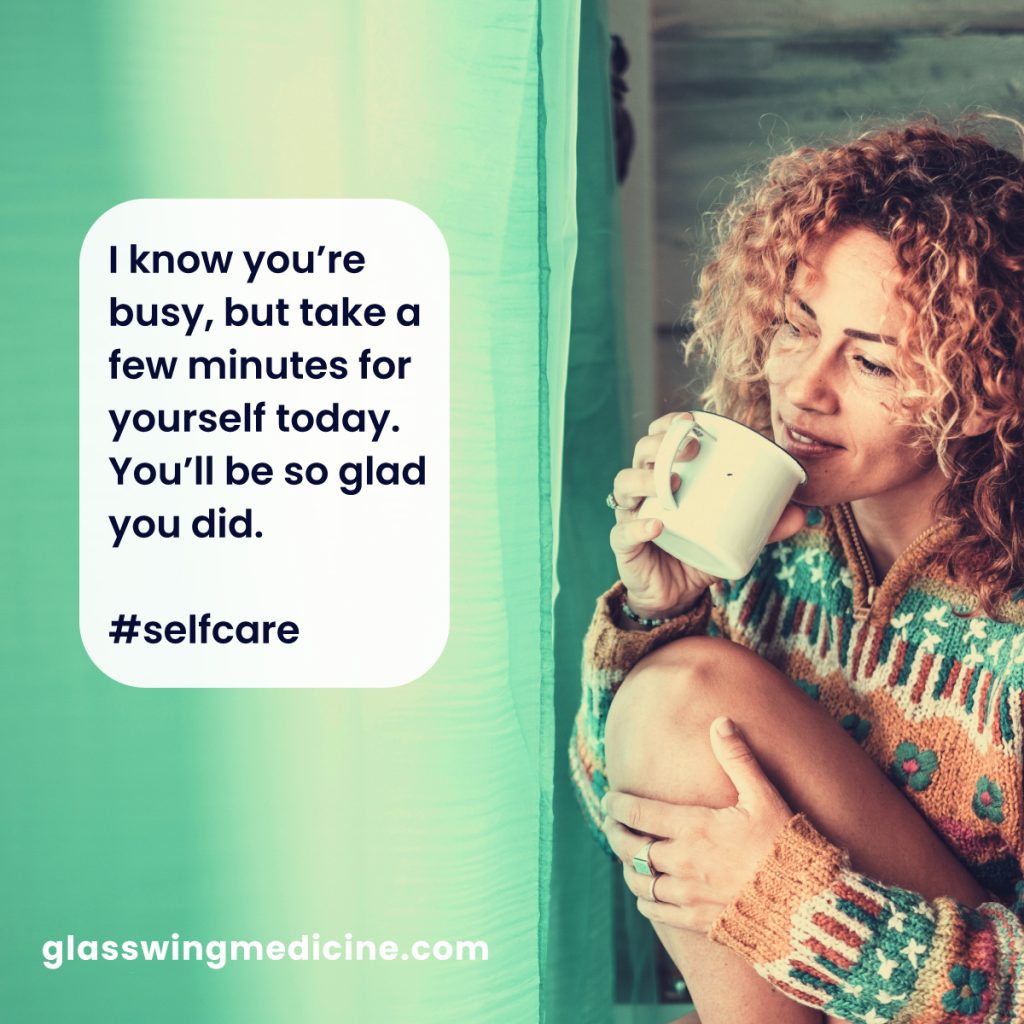 SELF-CARE TIP #2: SPEND SOME TIME ALONE.
Holiday parties and gatherings might mean you'll encounter people you're not used to being around. And you might be triggered by an emotional response. Take a few minutes to spend some time alone.
You can take a few minutes for yourself by walking around the block. Or find an empty room to take a break during gatherings. Whatever that looks like for you, spend some time alone.
SELF-CARE TIP #3: FEEL

YOUR FEELINGS.
We just talked about how you might encounter people that trigger emotions. Some of those people might trigger things you're not ready to deal with.
What you don't want to do is try to name the feeling. You also don't try to put a story around it. All you want to do is recognize that you are feeling something, accept it, let it happen and feel your feelings.
Identify where it is in your body. Is there a weight sensation or color to it? Just take time to feel what you're feeling and let it pass through your body. It's an excellent way to show your self-love and exercise self-care.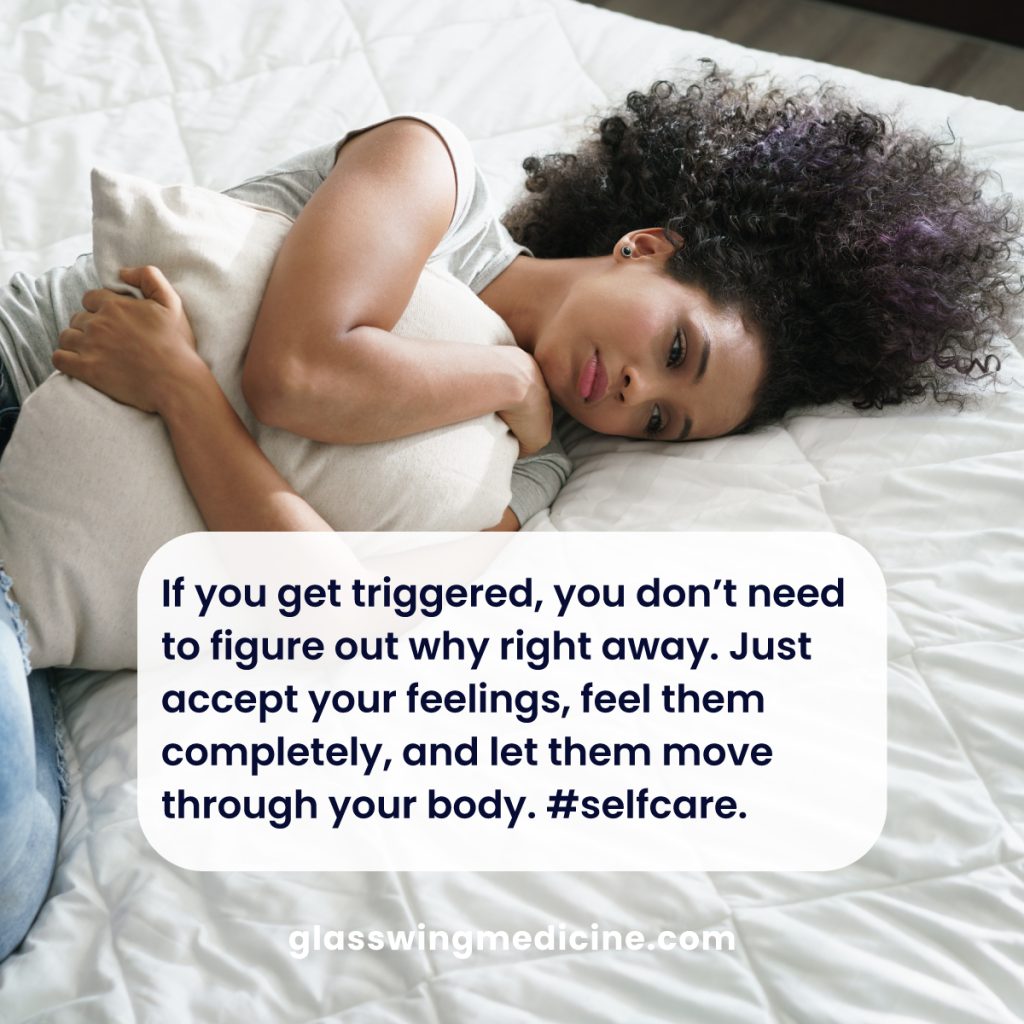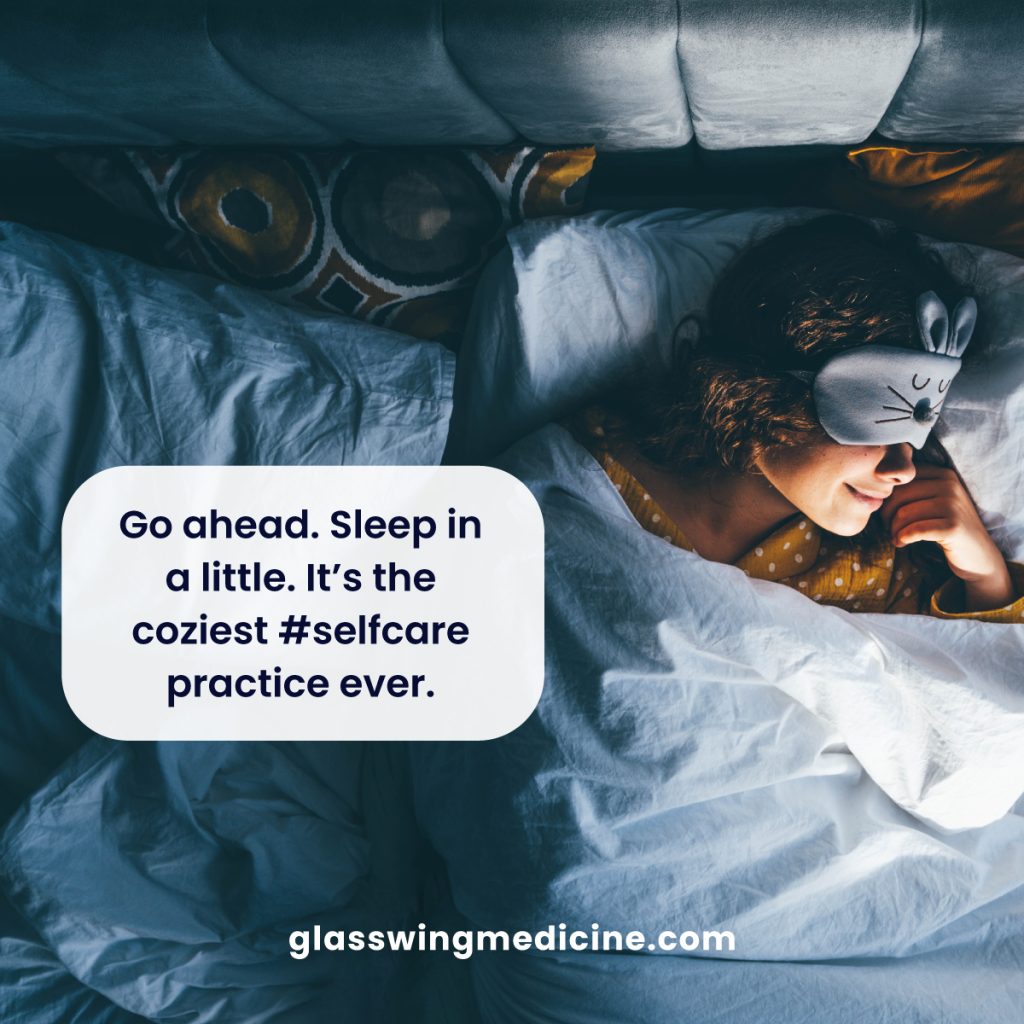 SELF-CARE TIP #4: PRIORITIZE YOUR SLEEP. 
That could mean you look at your calendar schedule a day to sleep in. Or for you, it's going to bed by a specific time each night. Or buffering your sleep time to linger in the mornings before starting your day is best. 
Whatever your choice, sufficient sleep ensures you have the physical strength and mental clarity to get through the busy holiday season. Self-care is also getting excellent sleep.
SELF-CARE TIP #5: USE YOUR LOVE LANGUAGE ON YOURSELF.
When life is stressful, sometimes the best thing you can do is luxuriate in your love language. And there's no better person to shower us with love than ourselves.
Do you swoon over physical touch? Put on your best comfy cozies or hug yourself with a lovely weighted blanket. 
Are you a quality time person? Take yourself on a date. Spend time doing something you enjoy. Get creative and show yourself some love. 

Don't know what your love language is? You can find out here.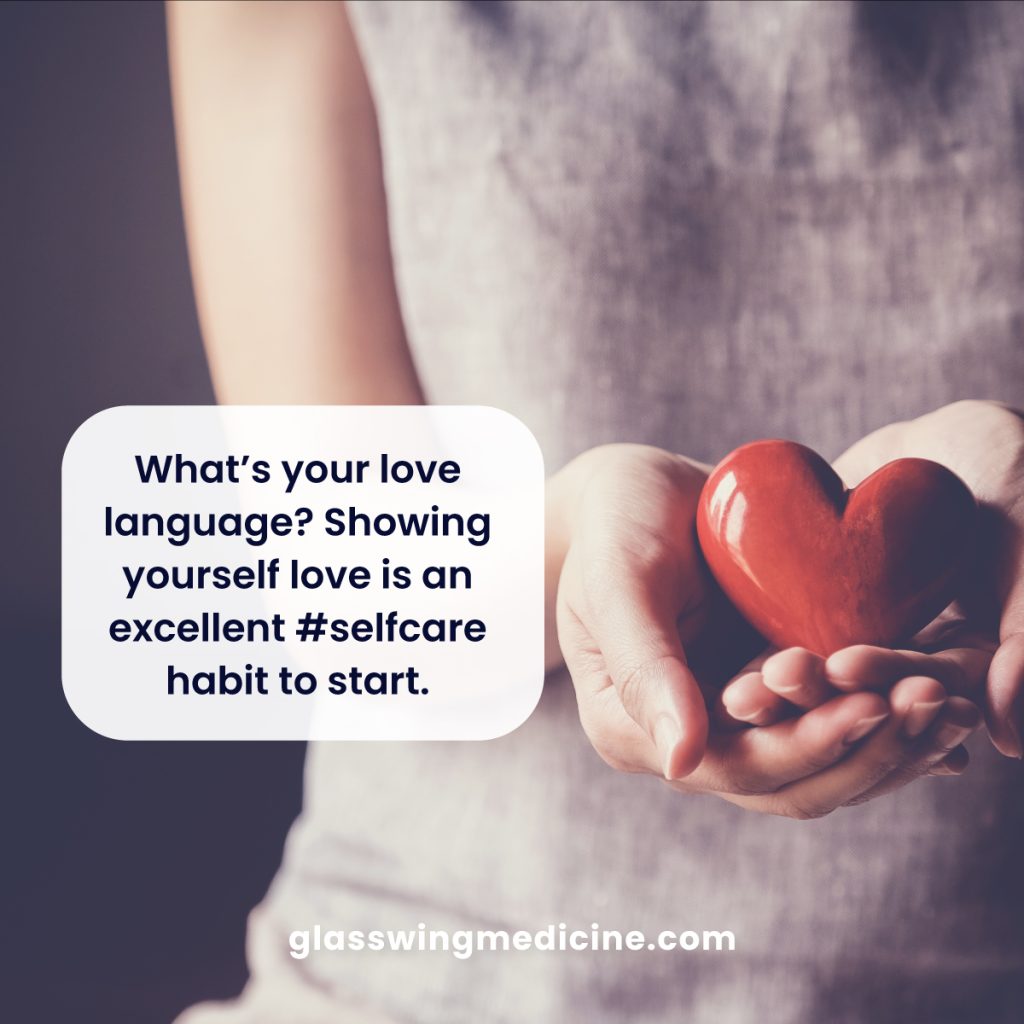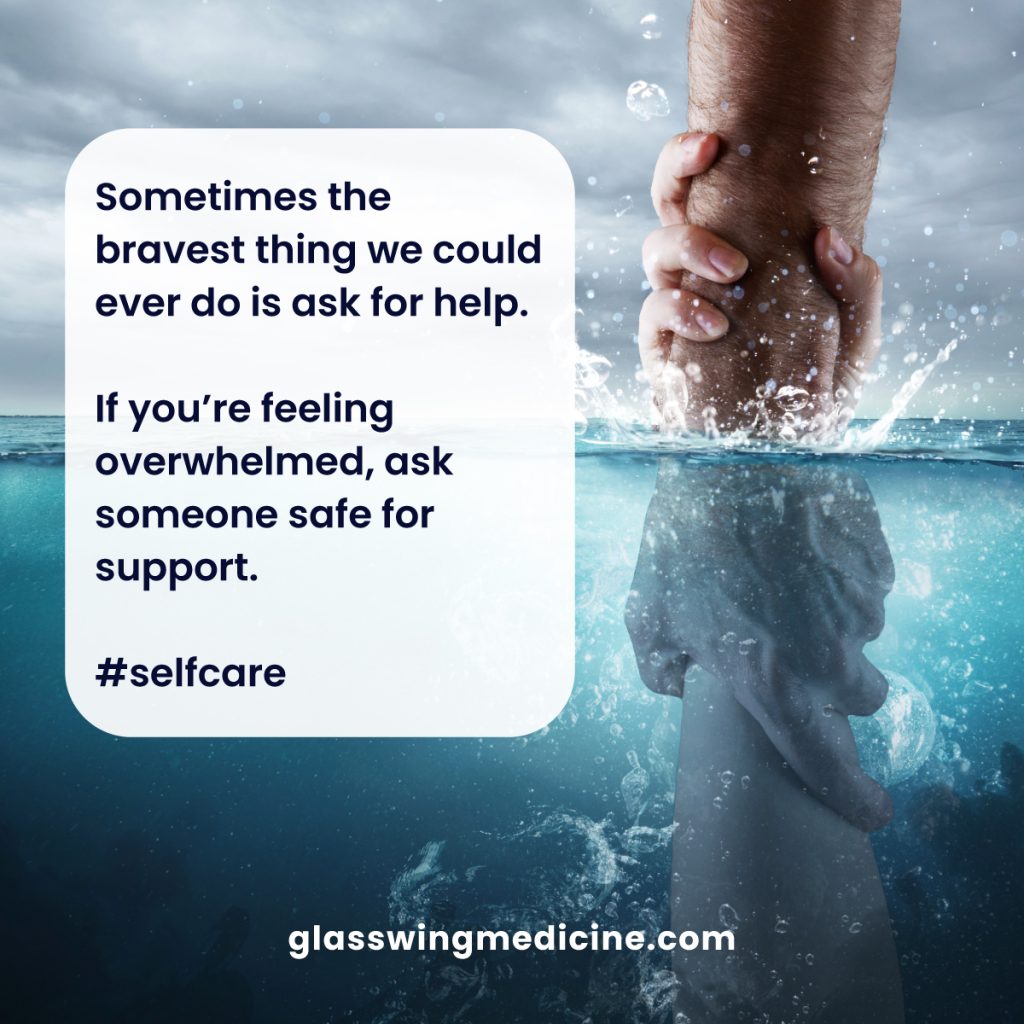 SELF-CARE TIP #6: ASK FOR HELP.
It could be you're overwhelmed in all areas of your life. Juggling a busy work and family schedule on top of holiday planning creates a lack of balance for you. If it's just too much for you, ask some people to take some things off your plate. Whether it's your kids, your partner, or friends, ask for help.
You might be lonely instead of busy, so asking for help means inviting someone to spend with you. When you feel overwhelmed, ask someone to help you whenever you can. You'll feel relieved and have a lot more time and spaciousness in your life.
SELF-CARE TIP #7: PLAY.
Maybe that's dancing around in your pajamas. Maybe it's singing at the top of your lungs to oldies. Or you could go outside and really play. 
Playing is a great way to get the endorphins, get the dopamine flowing, and take care of yourself. So just play. It's a great way to take care of yourself.
Research shows that consistently practicing self-care is not only fantastic for your mental health but your overall health. Affordable self-care options make it easy and fun to take care of yourself without breaking the bank. Try to use as many self-care ideas in your daily plan as possible. Doing so will make it easy to feel your absolute best, any time of year.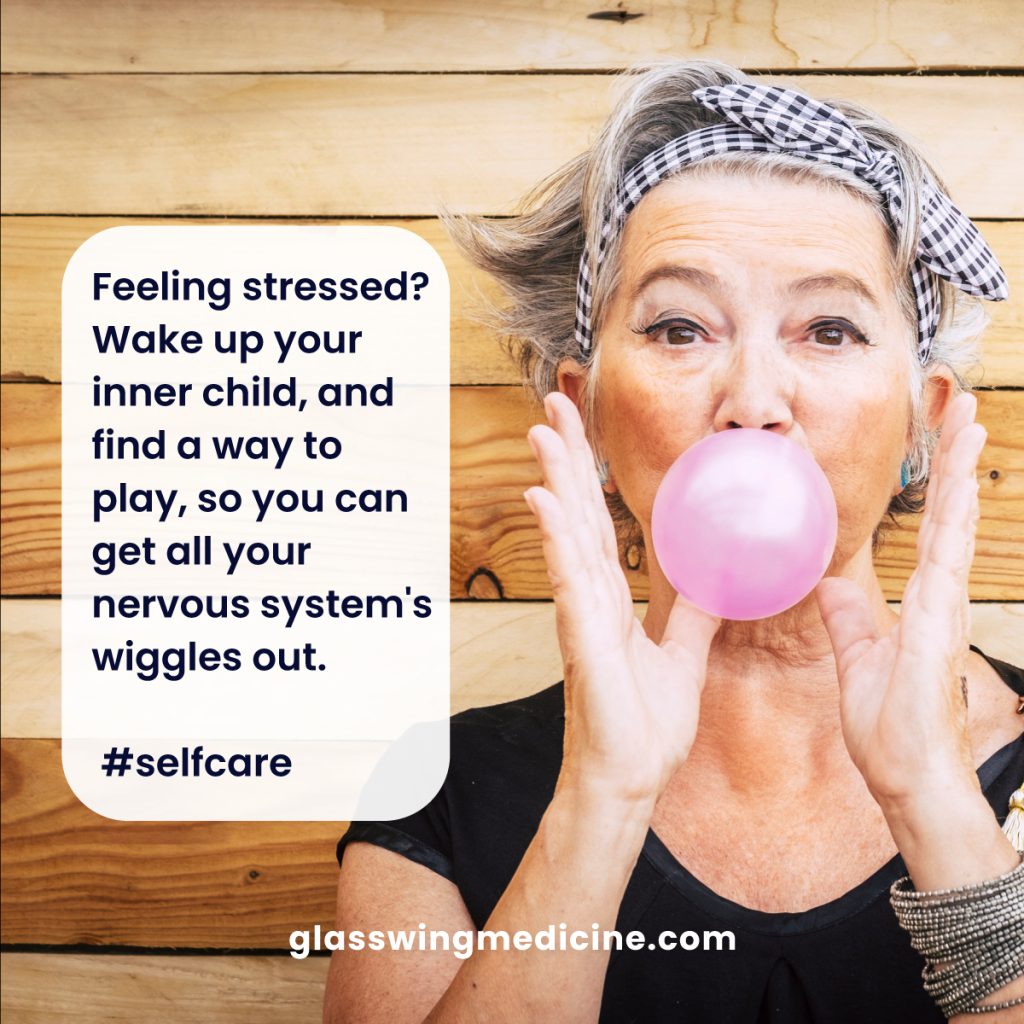 GlassWing Medicine is a refuge for relaxation, healing, and growth. A peaceful sanctuary to work out anything that may keep you from living life in alignment with your soul's purpose. It's a space of self-care and connection.
Find out more about my services here.
All is one.